Lil Mo Reveals Truth Behind R&B Divas LA
---
( 4UMF NEWS) Lil Mo Reveals Truth Behind R&B Divas LA:
Fans of the show have been watching the drama unfold. Putting six R&B singers and divas in their own right on one show is bound to cause some tension. Some have complained that the show has portrayed Kelly Price in a negative light. Our weekly columnist, Mara The Hip-Hop Socialite, snagged an exclusive interview with Dawn where she defended Kelly. If you missed it, you can read
here
.
The former
En Vogue
singer had some a lot to say about her cast mates and the show's producers. After catching wind of her comments, Lil Mo, who's never been one to hold her tongue, wanted to respond. Ready to give her side of the story, Mara snagged yet another exclusive interview and let Mo air it out!
The "Superwoman" singer gave us a behind-the-scenes account of what really went down, like how the producers of the show hired extra security just to maintain order on set in part because of Kelly's shenanigans, and how the show almost got canceled because Kelly got into one of the executive's faces. She also denied the show's editing made Kelly look back...according to Mo, what we see on the show is all Kelly.
When it comes to Dawn, Mo called her a weeping willow, and spoke on why there was so much friction between her and Dawn. "In the industry, she's damn near 70-years-old because they consider you old, washed up, unsung, has been," said Mo. "We all dealing with that so you have to fight your way back to where you think you belong."
Mo, who's using the show as a platform to showcase her music, was expecting Dawn to bring the same level of energy and determination instead of trying to live off of her accomplishments of the past. "She washed her ownself up," Mo said.
Mo went on to deny Dawn's claims that the show's producers pumped up the drama for the sake of ratings. According to Mo, she and the other members of the cast were told on more than one occasion that they could walk away from the show if they became uncomfortable with its direction. Mo also revealed which two of her cast mates she wouldn't miss if they didn't return for the next season of the show (and we don't have to tell you who those two are).
Check out the video to hear highlights from the interview,
or you can listen to the entire interview here.
To keep up with Mara The Hip-Hop Socialite, follow her on Twitter @hiphopsocialite and Instagram @thehiphopsocialite.
Related articles
We give the news and nothing but the news! So help us God!!!
Most Commented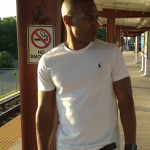 Sponsors