Lil Mouse Slaps And Threatens Third Grader
---
( 4UMF NEWS ) Lil Mouse Slaps And Threatens Third Grader:
It looks like Chicago's Lil Mouse has gotten himself into serious trouble. The grandmother of a third grader filed a police report against the thirteen-year old rapper. The report alleges that Lil Mouse walked up to the third grader in the halls of West Pullman Elementary School and slapped him. He went on to threaten to kill the younger student. Apparently, when the student went to the office to report the incident, other eight-graders again threatened to kill him, accusing him of snitching.
The story gets worse for the family of the third grader, as his grandmother later told reporters that she wants to move out of the area as soon as possible, because she was threatened by the father of one of the students involved and she feels that this threat will be carried out.
It is believed that Lil Mouse was charged with assault. Police, however, have not released an official statement on the matter. Meanwhile, Mouse has taken to Twitter in the interim to denounce the news stories emphatically. He is meanwhile looking for girls between the ages of 14-18 to star in his upcoming music video.
Related articles
We give the news and nothing but the news! So help us God!!!
Most Commented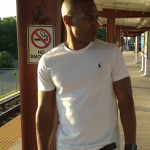 Sponsors