Lil Reese Arrested For Felony Gun Possession
---
( 4UMF NEWS ) Lil Reese Arrested For Felony Gun Possession:
According to a report from XXL, Chiraq rapper Lil Reese was allegedly arrested for felony possession of a firearm. So far, it looks like his bail is set for $50,000. More on Lil Reese's legal troubles after the jump.
Via HipHopDX:
This follows a series of legal issues for Reese, who pleaded guilty to burglary charges in 2010.
In 2012, a video surfaced of Reese assaulting a woman.
Last year, Reese was arrested for trespassing and battery, among other charges and, in a separate occasion, he was arrested on drug charges.
This was followed by more legal woes when the rapper was charged with auto theft for presenting false documents to obtain a vehicle, though those charges were dropped, according to the publication.
Related articles
Most Commented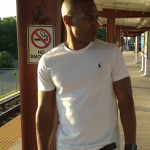 Sponsors