Lil Scrappy's Camp Addresses Fatal Shooting Outside Of Concert
---
( 4UMF NEWS ) Lil Scrappy's Camp Addresses Fatal Shooting Outside Of Concert:
The Hip-Hop Socialite recaps the hottest celebrity news and gossip of the last week, and drops a few exclusives….
Lil Scrappy's Camp Addresses Fatal Shooting Outside Of Concert
On Sunday, a member of Lil Scrappy's camp reached out to me to address the fatal shooting that occurred during a hip-hop concert where the
Love & Hip-Hop: Atlanta
star was performing late Friday night. According to reports, one woman was killed and another injured as gunfire was exchanged between multiple male shooters in a parking lot near the Foley Cultural Center in
Vallejo, California
. It's unlikely that the women were the intended targets (and isn't that always the case in these situations?).
In an email I received from Scrappy's team, Dan Herman, the CEO of Chinga Chang Records (Scrappy's label partners), spoke on behalf of the hip-hop veteran, saying:
"It is disgusting what happened Friday night at the Dan Foley Park concert.  On behalf of Lil Scrappy, we at Chinga Chang Records will be assisting with costs related to the shooting. Our thoughts and prayers are with the family of the victim who lost her life to such a senseless and heinous crime and hope for immediate justice to these terrorists." 
No suspects were in custody and a motive had not been determined by the time this column was finished and posted.
Kudos to Scrappy, Dan, and the entire Chinga Chang Records team for doing the right thing by trying to make things easier for the families of the victims.
Evelyn Lozada Confirms Identify Of The Father Of Her Unborn Child
Evelyn Lozada has revealed the identity of the father of her unborn child, and it's another baller!! In a recent interview with omg! Insider, the reality TV star confirmed speculation that professional baseball player Carl Crawford, whom she's rumored to have been dating for nearly a year, is her baby's daddy (that sounds so hood, but it is what it is). Evelyn told omg! Insider of her relationship with the Los Angeles Dodgers star, "I definitely would get married again. I still believe in love…I'm not one of those people that's like 'we need to get engaged, we need to get married.' No, absolutely not. I feel like that's going to come, just like with the baby, let it come. I'm not forcing anything, so if it happens, it happens."
A little background on Carl ('cause you know I Googled the hell out of him!!)....the now 32-year-old made his Major League debut in 2002 at the age of 20 as a member of the Tampa Bay Devil Rays. In 2010, the Houston, Texas native signed a 7-year, $142-million contract with the Boston Red Sox, but was traded to the Los Angeles Dodgers two years later. One of my baseball loving friends tells me that he wasn't a fan favorite during his stint with the Red Sox. Apparently, he didn't perform the way someone getting paid a little over $20 million should perform, and then had the gall to bad-mouth Red Sox brass when they decided to trade him.
Rumors about Carl's relationship with Evelyn emerged last May when she was spotted at Citi Field in NYC during the Dodgers late April series with the Mets. The couple's baby is due in March. Ol' girl really needs to consider a career as an athletic scout, because she sure as hell knows how to land a baller!!!
Memo To Mona Scott-Young: Get Saigon's Other Baby Mama On Love & Hip-Hop Too!!!
So there I was minding my business when I get an email from someone with whom I used to host a local video show. This person is now working as a publicist, and one of her clients is rapper Saigon's baby mama (no, not Erica Jean, who's currently starring alongside of him on Love & Hip-Hop...the other one). Apparently, this other baby mama (who we've heard about on the show, as she was pregnant by Saigon at the same time as Erica Jean) has been watching things unfold on the show, and wanted to give her side of things. According to the email from her publicist (pardon all the errors):
"My client is the ex girlfriend/baby mama of rapper Saigon, no not Erica Jean but the one who he cheated on with Erica Jean. On the show love and hip hop rapper saigon mentions how his kids are one month apart and that's due to the fact that he cheated on his live in girlfriend (my client) and told her he was going on tour and he met this groupie named Erica Jean and while on tour they had a fling and in turn she had his baby while knowing he was already having one on the way with current live in girlfriend."
Erica Jean...a groupie???
Anyway, I don't have to tell you that I jumped at the chance to speak to her, but after proposing some days and times for us to get on the phone, she apparently got cold feet. After a couple of emails back-and-forth, her publicist ended up pulling the plug on the interview, telling me that they decided to let things get out on their own. In my mind, that means telling my faithful readers about it in this column, but whatever.
I Humbly Thank You!!
As 2013 comes to an end, I would like to thank all of the faithful readers of this column. All the tweets, Facebook likes, and sharing of this column on your social networks have been greatly appreciated!! I'm also extremely grateful to all of the blogs, websites, and other media outlets who have reposted so much of my column over the last several months. The response from everyone since I launched this column earlier this year has been overwhelming!! As another year comes to a close, I encourage everyone to continue on this unbelievable ride with me as I continue to give you the scoop and bring you the hottest interviews with your favorite celebrities. This year has been unbelievable, but 2014 is going to be explosive!!! Stay tuned.....
To keep up with Mara The Hip-Hop Socialite, follow her on Twitter @hiphopsocialite and Instagram @thehiphopsocialite.
Related articles
We give the news and nothing but the news! So help us God!!!
Most Commented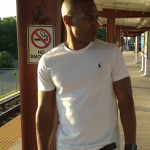 Sponsors