Lil Twist Charged With Six Felonies
---
( 4UMF NEWS ) Lil Twist Charged With Six Felonies:
Lil Twist, Justin Bieber's sometimes sidekick, has just been nailed with six felonies for allegedly breaking into Kyle Massey's house, beating up his brother and stealing stuff from the apartment.
The L.A. County D.A. has charged Twist with making criminal threats, burglary, grand theft, battery and 2 counts of assault with a deadly weapon.
You may recall, Twist allegedly was hanging with some friends in Kyle's apartment in November, when Kyle and his brother kicked them out. They returned and allegedly pushed their way back inside and then pummeled Chris Massey with brass knuckles, pantsed him and stole his wallet and cell phone.
There's an arrest warrant out for Twist. He faces up to 25 years if convicted on all counts.
Most Commented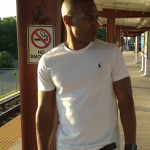 Sponsors