Lil Wayne's Tour Bus Shot Up
---
( 4UMF NEWS ) Lil Wayne's Tour Bus Shot Up:
Lil Wayne had a close call early this morning. His tour bus was shot in Atlanta.
The Young Money general was in the A to perform at the Compound nightclub. After the night was said and done, Weezy was leaving the club around 3:30 in the morning. Minutes after his two buses pulled away from the club, bullets came flying.
Weezy, Lil Twist, Hood and a couple other Young Money associates were on board but no one was hurt. It's unclear if Wayne was on the bus that was hit with bullets. Immediately after the shooting, the bus was driven to a nearby hotel and that's when the police were called.
The suspects are said to be in two white vehicles: a sports car (possibly a Corvette) and an SUV.
Most Commented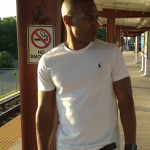 Sponsors