Lindsay Lohan Sues Clothing Label
---
( 4UMF NEWS ) Lindsay Lohan Sues Clothing Label:
Lindsay Lohan was back in court again Thursday - but this time she was doing the dressing down. The "Mean Girls" star filed a $1.1 million lawsuit in federal court accusing her clothing label partners of fraud, trademark infringement and breach of contract.
Lohan claims the southern California-based apparel company that licensed her 6126 Collection as part of a five-year celebrity clothing deal has defaulted on $900,000 in guaranteed minimum royalties plus 10% of net sales.
"They owe us a million dollars. We're suing to force them to pay," Lohan's civil lawyer Perry C. Wander told the Daily News.
"The agreement did not have a morals clause, and Lindsay Lohan had no responsibility to promote the line, so there's no defense for their actions," he said. "They're trying to insert those as a defense, but they weren't part of this deal."
Lohan struck the deal back in 2008, shortly before a conga line of Los Angeles County criminal judges slapped her with jail time for offenses related to her DUIs and a shoplifting conviction.
The 26-year-old starlet spent two weeks behind bars in mid 2010 before making a couple trips to rehab and later serving a month of house arrest in 2011.
She's now fighting misdemeanor charges of reckless driving, obstruction and lying to police that stem from a car crash on a Santa Monica highway last June.
Most Commented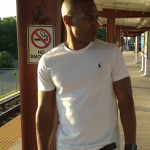 Sponsors