Loose Screws – No Tomorrow Video
---
( 4UMF NEWS ) Loose Screws - No Tomorrow Video:
Earlier this year, Loose Screws garnered a buzz with their hit single "I'm A Star." They're back with a brand new song and to accompany the sure to be hit, is a video directed by famed Erica D. Hayes.
"We are thankful for the support that we have received out the gate with "I'm A Star" and now extra excited to show the world another side of us, mentions Tannerman. This is just the beginning", chuckles Freeze, both members of Loose Screws.
Check out the brand ne video:
Most Commented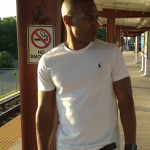 Sponsors