Love And Hip Hop Erica Dixon Pregnant.. Not By Scrappy
---
( 4UMF NEWS ) Love And Hip Hop Erica Dixon Pregnant.. Not By Scrappy:
Word is, Erica gets put on front street for "Dirty Dame" actions during the "Love & Hip-Hop Atlanta" reunion taping. The angry bird battle between bickering broads Erica Dixon and Shay Johnson reached new heights on Power 105.1′s "Breakfast Club" morning show where Shay Johnson revealed that despite VH1′s attempt to paint her as "a sidechick" and Erica Dixon as a "wifey," that Scrappy makes a big announcement during the reunion taping that paints Erica as even more of a jumpoff than Shay.
Listen below:

Love And Hip Hop Erica Dixon Pregnant.... by dredblack
Listen below:
Do you believe it's true? We've heard a few unsavory stories about Erica since last season too, but nothing that ugly!
Related articles
We give the news and nothing but the news! So help us God!!!
Most Commented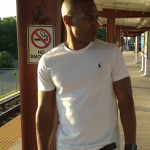 Sponsors