LSU Football Wants Snoop Dogg Son
---

( 4UMF NEWS ) LSU Football Wants Snoop Dogg Son:
When LSU offered rapper Snoop Lion's son Cordell Broadus, it turned heads. Snoop Lion, formerly known as Snoop Dogg, is a hip-hop icon whose celebrity stretches through multiple generations. The immediate question becomes, how good of a football prospect is his son? Well, it took only a few plays into his highlights to see that his father isn't the only talented male figure in the household.
Cordell Broadus breakdown:
The 6-foot-3, 185-pound Broadus is a really good football player that is worthy of big-time offers due to his ability on the football field alone. The first thing that jumps out is his frame. He is very long and seems to have some decent muscle mass and the ability to add a lot more down the road. Despite being a little thin now, Broadus shows good strength and the toughness to work the middle of the field, as well as do damage on the outside.
He shows natural ability catching the football and rarely lets it get into his body. It would be nice to see him be a little more aggressive when the ball is coming his way, however, as he sometimes waits on the ball instead of working his way back to the quarterback (even if it is a situation where he needs to attack the ball in the air).
Coming off the line, Broadus shows good acceleration eating up the defenders' cushion rather quickly. He is a fluid runner, and while he may not possess an elite top gear, he does have enough speed to challenge defenses vertically. Once the ball is in his hands, he shows the ability to create in space, as well as the lateral quickness and creative ability to make defenders miss in tight quarters.
With offers from LSU, USC and UCLA, among others, Broadus is setting himself up to be a national recruit. When you consider the impact his father could have on a program with his popularity among today's youth, it only adds to his value. LSU does have something working in its favor: Snoop Lion is very familiar with Louisiana after his time working with No Limit Records' Master P earlier in his career.
Related articles
We give the news and nothing but the news! So help us God!!!
Most Commented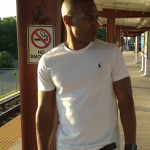 Sponsors