Lupe Fiasco Speaks On Meek Mill/Drake Beef
---
( 4UMF NEWS ) Lupe Fiasco Speaks On Meek Mill/Drake Beef:
"At the end of the day, for better or worse, rap is alive even if some of its greatest moments are written by ghosts."
Chi-town lyricist Lupe Fiasco wrote a letter yesterday "to rappers from a rapper" in regards to Meek Mill's claim that Drake has a ghostwriter. "The Cool" artist says ghostwriting has been a part of rap for ages and always will be, alluding to the fact that "some of the most pivotal moments in rap have been ghostwritten verses." "It is nothing to go crazy over or be offended about unless you are someone who postures him or herself on the importance of authenticity and tries to portray that quality to your fans or the public at large. Then we might have a problem."
Continuing on, Lupe expressed the importance of hip-hop to the artists who are strongly committed to the culture while blaming "Modern Radio and the commercial realm of music" for the injury of rap. "While mastering any format should be the pursuit of any self-respecting rapper including the commercial format it must be kept clear that it is just one of many formats and that you should strive to master all of them," he penned.
Lupe then went on to share his views of both Meek Mill and Drake before the fame. He recalled Meek "bouncing up and down in the booth" in a "very hood basement studio complex," and wondering "what kind of rap name is Drake?" during a trip to Toronto.
Most Commented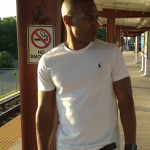 Sponsors