Macy's Fire Evacuates Mall
---
( 4UMF NEWS ) Macy's Fire Evacuates Mall:
Authorities evacuated a Macy's in a New Jersey mall after a fire erupted on the roof of the department store Tuesday afternoon.
Officials say no one was injured in the Macy's rooftop fire at the Westfield Garden State Plaza mall in Paramus. There was no fire in the store, though it was evacuated as a precaution.
Other stores in the mall remained open.
Chopper 4 showed firefighters standing on the charred roof after the flames were extinguished. Macy's was reopened a few hours after the fire.
Investigators are looking into whether construction work being done Monday night on the Macy's roof may have contributed to the fire.
It wasn't clear how many people were in the store when it was evacuated.
Related articles
Most Commented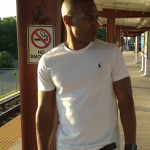 Sponsors