Magic Johnson Interested In Buying L.A. Clippers
---
( 4UMF NEWS ) Magic Johnson Interested In Buying L.A. Clippers:
Magic Johnson, a man who probably has a 95% approval rating, reportedly wants to employ the "kill two birds with one stone" technique on Donald Sterling. Earlier today (April 28th) reports surfaced that Magic Johnson and his partners are interested in buying the Los Angeles Clippers from Donald Sterling.
According to Yahoo Sports writer Adrian Wojnarowski, Johnson and Mark Walter of the Guggenheim Partners have expressed interest in purchasing the team following the recent scandal involving Sterling's alleged racist comments in a conversation with his girlfriend V. Stiviano. Walter and Johnson are both part owners of the Los Angeles Dodgers.
A league source reportedly "intimately involved in the buying and selling of franchises" informed Wojnarowski that this aggressive acquisition "is 100 percent Magic's plan," Johnson insisted that Sterling should sell the team on ESPN's NBA Countdown yesterday (April 27th).
Forbes valued The Los Angeles Clippers at $575 million as of January 2014.
Related articles
Most Commented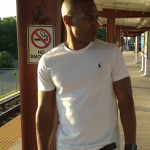 Sponsors