Making Of Bob Marley Remixed – The Documentary
---
( 4UMF NEWS ) Making Of Bob Marley Remixed - The Documentary:
Roots, Rock, and Reggae are all prevelent on the newely released remixes of original crooner Robert Nester Marley. The Wailers singer turned solo artist's prolific lyrics are now remixed on a recently release compilation entitled "Bob Marley And The Wailers - Legend Remixed". All the tracks were on the 1984 posthumous album "Legend" and have been edited and redone by master producers two including Marley's sons Stephen and Ziggy. Pretty Lights, Thievery Corporation, Jason Bentley, Z-Trip with Lee 'Scratch' Perry, Photek, My Morning Jacket's Jim James, Roni Size, RAC, Beats Antique and Nickodemus & Zeb are all featured on the album for their rendition of the reggae legend's previously released cuts.
According to the Billboard Charts:
-- Bob Marley and the Wailers, Legend: Remixed - No. 89 - Bob Marley and the Wailers' iconic greatest hits album, Legend, has received the remix treatment. The reworking of the set, dubbed Legend: Remixed, debuts at No. 89 with 5,000 sold. On the Reggae Albums chart, it becomes Marley's 16th No. 1 -- extending the record for the most No. 1s in the chart's 18-year history.

Meanwhile, the original Legend album gets a boost up the Billboard 200 as well. It climbs 86-26 with the greatest unit gain on the chart (12,000 sold for the week -- up by 7,000). It increases in sales thanks to the publicity generated by Legend: Remixed and promotion of the original Legend itself.
Check out the video documentary below chronicling the Remixed legend's journey:
Related articles
Most Commented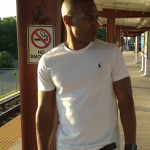 Sponsors