Man Calls 911 To Get A Ride To Hooters
---
( 4UMF NEWS ) Man Calls 911 To Get A Ride To Hooters:
A Brevard County, Fla. man was arrested for calling 911 and telling dispatchers his elderly grandmother was "about to have a stroke" in a Hooters parking lot, a story he made up — just to get a ride to the restaurant.
Jonathan Clayton Hinkle, 28, told a dispatcher that his grandmother, Gayle Strickland, was having a stroke and that he was attempting to get to her to help, according to a police report.
On the call, he said his grandmother was elderly, had a hard time hearing, and suffered from other impairments.
He even offered to pay for the lift by police, including gas, and emphasized the urgency of the situation, the report said.
Police collected Hinkle at a 7/11 gas station and drove him to a Merritt Island Hooters believing Strickland required medical assistance.
"Mr. Hinkle was in a panic state and was really concerned for his grandmother's safety," the responding officer said, according to the report.
"As I let Mr. Hinkle out of my patrol vehicle, he said thank you and took off in a full sprint across the parking lot and headed west," the officer said.
But Strickland was nowhere to be found.
After a three-hour long investigation, police made contact with Strickland at her daughter's home, where she had been staying following her release from the hospital.
She said she never called her grandson to say she needed help. She was not having a stroke, nor had she been at Hooters, she said in a sworn statement.
Police found Hinkle at a Burger King near Hooters, where he was helping his girlfriend who struggled with a car mishap.
Hinkle was arrested Tuesday night on charges of misusing 911, a third-degree felony punishable by up to five years in prison, for fabricating the story.
He was taken to jail and released Wednesday night, according to the sheriff's office.
Most Commented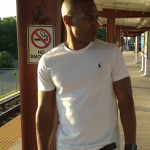 Sponsors