Man Feeds Cooks Ex-Girlfriend's Dog And Feeds It To Her
---
( 4UMF NEWS ) Man Feeds Cooks Ex-Girlfriend's Dog And Feeds It To Her:
A California man is in jail after police say he killed his ex-girlfriend's dog then cooked it for her.
Redding, Calif. police said Ryan Watenpaugh, 34 fed the woman her Pomerian-- named Bear -- without her knowledge.
Watenpaugh was arrested Thursday on animal cruelty and other charges.
According to police he cooked his ex-girlfriend the sick dish as a form of revenge.
The woman told police Bear went missing after she and Watenpaugh got in an argument that escalated to him allegedly assaulting her.
Investigators also said the pair reconciled briefly last weekend. That was when he cooked her a meal, telling her it was pork.
Police said the next day, "the victim received a text message from Watenpaugh asking how her dog tasted, and referenced the meal he had cooked for her."
A pair of dog's paws were later left on her doorstep.
Watenpaugh is behind bars in lieu of $250,000 bail.
Police said Watenpaugh has admitted to severing the dog's paws, but has denied killing or cooking bear.
Related articles
Most Commented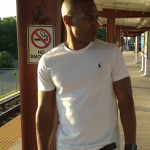 Sponsors