Man Feeds One-Year-Old Pot-Laced Cake
---
( 4UMF NEWS ) Man Feeds One-Year-Old Pot-Laced Cake:
A 23-year-old suburban Chicago man is behind bars after he fed his girlfriend and a 1-year-old child a weed-laced chocolate cake, prosecutors said.
Emmanuel Ekaette, who smirked Sunday as he walked into a Cook County courtroom, brought the space cake with him Saturday when he visited the woman's Calumet Park home, the Chicago Sun-Times reported.
The woman became concerned when she ate the cake and fed it to the tot, and noticed crushed leaves in the baked good.
"She asked several times and he told her it was spices," Assistant State's Attorney Sean Brady said in court, according to the newspaper.
The woman took the boy to the hospital after she started to feel 'hazy." Both victims tested positive for marijuana, the Sun-Times reported.
Ekaette was arrested Saturday and charged with three felony counts of aggravated battery, cannabis possession and endangering the health of a child. He's held in lieu of $50,000 bond.
Police are processing the cake at a state crime lab.
Most Commented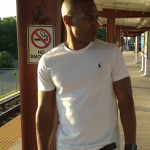 Sponsors