Man Finds Fly In KFC Chicken
---

( 4UMF NEWS ) Man Finds Fly In KFC Chicken:
A Queensland man says he won't be returning to KFC any time soon after finding a dead fly in a chicken wing.
Ken Cavanagh bought more than $40 worth of KFC for dinner last Wednesday night from KFC in Pialba, a suburb in Hervey Bay, the Fraser Coast Chronicle reports.
The next day he noticed a mark on a chicken wing as he was picking at leftovers.
Thinking it was just burned, he peeled open the chicken and found a dead fly stuck inside.
Mr Cavanagh said he was not impressed after the KFC store manager offered to replace the chicken after he complained.
"I've just found a fly in my chicken – I don't think I'll feel like KFC for a long time," he told the newspaper.
Mr Cavanagh was later offered a full refund.
A KFC spokesman said the company followed strict food safety and handling procedures in all its restaurants.
Mr Cavanagh's experience was an irregular occurrence, he told the Fraser Coast Chronicle.
Related articles
We give the news and nothing but the news! So help us God!!!
Most Commented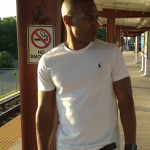 Sponsors