Man Found Dead On Subway Train
---
( 4UMF NEWS ) Man Found Dead On Subway Train:
The Dyre Ave. subway station — the northernmost stop on the 5 line — really was the end of the line for one rider.
Robert Dejesus, 55, was discovered dead on a train at the terminal station late Saturday, authorities said.
Authorities said the body was discovered by transit workers about 10:20 p.m.
"It looked like he was sleeping," a transit source said. "Then they realized he wasn't breathing."
Cops said Dejesus was from East Stroudsburg, Pa., but frequented New York. No foul play is suspected.
Ellen Borakove, a spokeswoman for the medical examiner, said an autopsy performed Sunday morning was inconclusive.
Related articles
Most Commented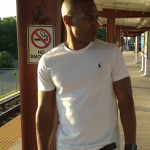 Sponsors