Man In Wig And Dress Robs Bank
---
( 4UMF NEWS ) Man In Wig And Dress Robs Bank:
Authorities in south Florida are searching for a man who wore a bright dress and a long wig while robbing a bank.
According to the FBI, at about 9:15 a.m. Saturday, a man demanded money from a bank employee at a BB&T bank in Cutler Bay, Florida, about 20 miles south of Miami.
Customers were in the bank at the time, the FBI said, but no one was injured.
Photos released by the FBI capture the robber disguised in a long, black wig, a colorful striped dress, and sunglasses. The robber had an accomplice who was also wearing a dress and wig, the FBI said, but no photos of the accomplice were available.
The FBI said the amount of money, if any was stolen, has not been disclosed. Anyone with information about the bank robber's identity can call the FBI at 754-703-2000.

Source
Most Commented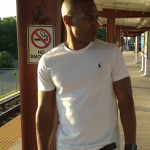 Sponsors