Man Killed At Chicken Restaurant
---
( 4UMF NEWS ) Man Killed At Chicken Restaurant:
A man was fatally shot during a dispute inside a Harlem chicken restaurant early Tuesday. The incident happened on Adam Clayton Powell Boulevard and West 146th Street just before 1:15 a.m.
Authorities say the 35-year-old victim was shot in the neck and pronounced dead at the scene.
The gunman apparently got into a dispute with the victim inside United Fried Chicken and Pizza. He then left, came back with the gun and opened fire.
Anguished family members rushed to the scene of the shooting. They identified the victim as Tyreek Taylor. They said the victim's brother was fatally shot in Harlem in June 2009, a crime that was never solved. Taylor leaves behind three children.
Detectives were reviewing surveillance video from the restaurant.
The restaurant opened last September.
Most Commented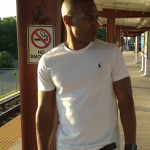 Sponsors