Man Killed For Spilling Coffee On Group
---
( 4UMF NEWS ) Man Killed For Spilling Coffee On Group:
An apology wasn't enough for this violent downtown Stamford, Conn. crew.
A group of three to five hellions beat a 52-year-old man with a stick before fatally stabbing him on Wednesday night, after the man accidentally spilled coffee on them outside a McDonald's, cops said.
The attack played out at the corner of Broad and Bedford Sts., an intersection that's known locally for being dangerous.
An EMS team was responding to another call when they noticed Antonio Muralles, a Guatemalan immigrant and Stamford resident, collapsing just after 8 p.m., authorities said.
The paramedics found that he had been stabbed in the chest and rushed him to a hospital, but Muralles died just after 1 a.m. Thursday, according to cops.
Cops arrested James McLamb, 22, of New Haven, and an unidentified 15-year-old in connection with the incident and charged them both with first degree murder, WNBC-TV reported.
But authorities said at a press conference Monday that one more suspect is at large and they expect to make additional arrests in relation to the homicide, which was Stamford's first of 2015, according to the TV station.
"It looks like the victim tried to apologize to get away from these guys," said Stamford police Lt. Dietrich Hohn. "Unfortunately, the 15-year-old juvenile was the instigator and kept going at him."
Police cited an outpouring of disgust with the "tragic incident" and sympathetic locals have placed a makeshift memorial at the scene of the crime, reports WNBC.
Locals also expressed their grief over Murillo's death on Facebook, but several commenters also noted that they are fearful about the McDonald's at 25 Bedford St.
"That location is right downtown, surrounded by many upscale bars and restaurants," one user wrote.
"That is what most people consider 'downtown Stamford' and should be the safest and best-maintained part of the city. Yet, every day and every night, that corner is filled with riff-raff, doing anything from causing a scene, to stealing phones (remember the 'Apple pickers?'), to straight up murdering people."
The Stamford attack occurred just two days after a group of girls pummelled a 15-year-old female at a Brooklyn McDonald's as dozens of onlookers looked on and filmed.
Most Commented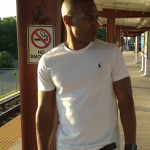 Sponsors