Man, Mother And Grandmother Arrested For Teen's Murder
---
( 4UMF NEWS ) Man, Mother And Grandmother Arrested For Teen's Murder:
A Louisiana man, his mother and his grandmother were all arrested in a Tangipahoa Parish murder, police said.
Marquise Lightfoot's dead body was found in a Natalbany yard on June 3, just a day after two other slayings rocked the tiny town.
Antoine Schaffer — who was already behind bars for an unrelated home invasion charge — was booked for accessory to murder, according to The Advocate. Police said he provide false information and hindered the investigation of Lightfoot's slaying.
Schaffer's mother, 38-year-old Letanya Schaffer, was is facing one count of obstruction of justice, while his grandmother, 56-year-old Debra Knight, is looking at an accessory to murder charge.
A fourth family member — 15-year-old Javon Schaffer — was previously hit with murder charges for the two earlier deaths. After Randy Bickham, 24, and Charleston, Mitchell, 31, were found shot in an SUV, a juvenile court judge found cause to hold the teen for the killings, laying the groundwork to try the case in adult criminal court.
Debra Knight and Letanya Schaffer were collared for their alleged roles in a June 3 murder.
Police have speculated that the double murder may have be drug-related, according to The Times-Picayune.
Antoine Schaffer is being held on more than $1 million bond and is still behind bars, along with his mother and grandmother.
Police are still investigating and said that more arrests are likely.

Source
Most Commented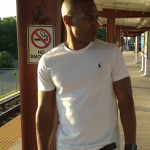 Sponsors