Man Murdered Outside Of Grammy Party
---
( 4UMF NEWS ) Man Murdered Outside Of Grammy Party:
A night of fun and celebration for some became a night of fear and panic for others, as ScHoolBoy Q, Snoop Dogg, Wiz Khalifa and more celebrated inside of LA's famous Supperclub, while a man was murdered right outside its doors that same night.
According to TMZ, two guys were arguing outside the club when shots rang out, leaving one man shot in the head. He died at the hospital. Police believe both men were gang affiliated, but it is unclear if they were ever inside the club during the celebrity packed celebration.
Related articles
DJ Paul, Eminem, Grammy Award, Grammy Award for Best Rap Album, Hollywood, Los Angeles, Man Murdered Outside Of Grammy Party, Schoolboy Q, Snoop Dogg, Twitter, Wiz Khalifa
Most Commented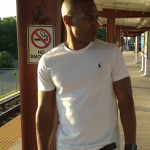 Sponsors