---
( 4UMF NEWS )Man Rapes Elderly Lady:
Alexander Lara, 23, was arrested on Thursday morning on multiple charges including allegedly raping an elderly woman.
Lara asked a 70-year-old woman for a ride to Mercedes while at a gathering in Harlingen on May 24, according to court documents.
The La Feria woman reported she offered to take Lara only up to her house in La Feria. That's when Lara forced her into her home and raped her, according to authorities.
Lara insists he did not commit the crime.
La Feria Police Chief Don Garcia said he's never seen such a crime in the time he's worked for the police department.
"This has never happened before. We don't want this happening very often. We don't want to see it happen at all," Garcia said.
Lara then took off with the woman's car, Garcia told Action 4 News.
He was stopped by a Texas Department of Public Safety trooper later that day in Weslaco,.
After being put in handcuffs by an officer, he fled on foot.
Lara admitted to Action 4 News that he ran away after being arrested.
"Yeah I'm guilty of that. I'm a man. I am guilty of that. I'm not gonna say no," Lara said.
Lara was arrested two weeks later by La Feria police and will be transported to the Cameron County Jail.
The elderly woman suffered pain and bruising and was treated at a nearby hospital.
"My advice to people is make sure you know who you're going to give a ride to before you give this person a ride," Garcia said.
Lara is behind bars under a $125,000 bond.
Most Commented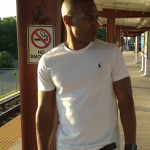 Sponsors