Man Sues After Police Dog Attack
---
( 4UMF NEWS ) Man Sues After Police Dog Attack:
A Utah man has filed a federal civil rights lawsuit against the West Jordan police department alleging illegal entry into his home and use of excessive force, an incident which was captured by one officer's body cam.
Martin Lee Hoogveldt, 33, was at home in March of 2013 when police arrived over neighbor complaints that he had set a Christmas tree on fire in his backyard. After refusing to come to the door, police K9 handler Ian Adams kicked in the front door and almost immediately took his dog off its leash, which began to roam around the house.
Adams proceeded into the home to find Hoogveldt sitting in his living room. After Hoogveldt ignored repeated orders to stand up, Adams ordered the dog to attack him, at which point the animal latched onto his face in a vicious bite. The attack left Hoogveldt with a serious bite wound to the lower portion of his face.
In a press release, West Jordan police claim the action was justified at the time as Hoogveldt had a history of violence, and despite appearing unarmed in the body cam footage, was found to have a large knife hidden on his person. They contend that the dog only went after Hoogveldt's face because it was the most apparent body part. They also point out that he had on two occasions started fires at a neighbor's home while a 14-month-old baby was inside.
Hoogveldt, who later pleaded guilty to reckless burning, filed suit against the West Jordan police department and specifically officer Adams.
Most Commented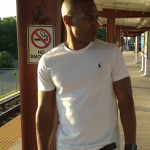 Sponsors