Man Taken To Court Over Fake Jordans
---
( 4UMF NEWS ) Man Taken To Court Over Fake Jordans:
Sell some fake Air Jordans and you just might end up on TV, defending your counterfeit kicks like this guy had to in an episode of CBS' Hot Bench.
The defendant apparently sold a terribly fake pair of the Air Jordan 11 "Legend Blue" to the plaintiff in the case. The sneakers featured "53" numbering on the back side instead of the "23" that appears on retail pairs. They also call Michael Jordan "the fattest" rather than "the greatest" on the tongue's tag that promises quality product – that's a new one for anyone compiling legit-check guides for this shoe.
Watch the video, caught by The Shoe Game, on this hilarious fake Jordan lawsuit below.
Most Commented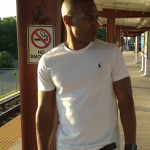 Sponsors