Man Taunted Neighbors With Noose And Confederate Flag
---
( 4UMF NEWS ) Man Taunted Neighbors With Noose And Confederate Flag:
Confederate flags and nooses hanging in a Livonia, Michigan, neighborhood have members of the community up in arms. However, the man behind the controversy couldn't care less.
According to WXYZ-TV, local tree trimmer Robert Tomanovich recently hung a noose from a tree. Then, he hung a Confederate flag on his fence, printed with the slogan, "I ain't coming down."
"Its a tree that is easily climbable," Nicole Behrendt, a neighbor, said. "Any kid could climb the tree and hang himself."
Not one to be swayed by public opinion, after he received complaints about his decor, Tomanovich decided to display the same items at the office of his business.
Mary Greer lives next door to the homeowner's business, where the second noose now hangs. "150 years after Abraham Lincoln's death, we are still going through this kind of atrocities. A hangman's noose and a Confederate flag?" Greer questioned.
Tomanovich retreated inside his home when the news station's reporter asked him for comment, but one of his employees candidly spoke on his behalf.
"I love it," said the employee, who displayed a Confederate flag license plate on his work pickup truck. "Screw 'em."
Tomanovich's wife, Lindy, says the displays are being misunderstood and have nothing to do with racism.
"Robert has a friend that died in that way (hanging himself), and that's in memory of his friend," she said. She also says that her husband is from the South and he just happens to like how the confederate flag looks.
When Tomanovich's employee was asked if the noose and flags would be coming down, he simply replied, "Hell no. We're gonna put more up."
A flyer is now circulating in the neighborhood, urging residents to stand up to the owner and boycott his tree cutting service.
Livonia Police say because it does not appear anyone in particular has been targeted because of their race, their hands are tied and they can't classify this as a hate crime.
Most Commented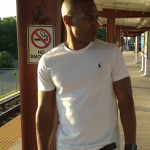 Sponsors