Man Who Walks 21 Miles To Work Gets A Car
---
( 4UMF NEWS ) Man Who Walks 21 Miles To Work Gets A Car:
James Robertson, whose marathon-like commute garnered national attention and made him an overnight celebrity, can say goodbye to those dangerous, late night walks home now that he has a brand new Ford Taurus.
Blake Pollock, a banker who had occasionally seen Robertson on his trek and sometimes offered him rides, helped to secure the car from the dealership as a gift to Robertson. He remembered that Robertson had always talked about getting a Ford Taurus because, Robertson said, "It's simple on the outside and strong in the inside — like me."
Pollock took Robertson, who believed he was only coming along to pick up brochures, to the Suburban Ford dealership in Sterling Heights. "I said, 'You really want a Taurus, right.' I was so scared that, at the last minute, he might say, 'Oh, I changed my mind to a Toyota' or something," he recalled.
Robertson couldn't have been more surprised … or more pleased. When he saw the car, he grinned ear to ear, and when David Fischer Jr., co-owner of the company that owns the dealership, asked him how he liked it, he just said, "I don't like it. I love it. It's just as I had envisioned."
Robertson also has enough money now to help pay for insuring the car in Detroit, a yearly total of around $5,000. 19-year old Evan Leedy of Macomb Township says the GoFundMe effort he worked on for Robertson had amassed $312,000 and would be closed soon now that it had gathered more than enough for his needs.
Robertson knows about the fund but doesn't plan on overusing it. "I"m not really worried about it — as long as somebody don't try to steal it. Blake's got some friends who's going to handle it."
On Friday, Roberston was headed back to his perfect attendance record at his factory job … though this time, his commute would be much easier.
Related articles
Car dealership, CNN, Detroit, Detroit Free Press, Ford Taurus, Friday (1995 film), GoFundMe, Man Who Walks 21 Miles To Work Gets A Car, Michigan, Robertson's, Sterling Heights, Suburban Ford
Most Commented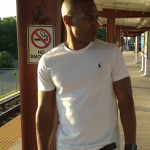 Sponsors