Maryland Governor Declares State Of Emergency
---
( 4UMF NEWS ) Maryland Governor Declares State Of Emergency:
Maryland Gov. Larry Hogan declared a state of emergency and activated the National Guard after rioters looted stores and hurled rocks and bricks at Baltimore police Monday, injuring eight officers.
The riot started just hours after the funeral for Freddie Gray, who died of an unexplained spinal injury while in police custody.
Looters were inside Mondawmin Mall, where the violence started Monday afternoon. Earlier, rioters torched a CVS pharmacy and set police cars ablaze. One of the Baltimore Fire Department's hoses was cut at West North Avenue and Pennsylvania Avenue as firefighters were attempting to put out the fire. Nearby, liquor stores were busted open and being looted, The Associated Press reported.
"I strongly condemn the actions of the offenders who are engaged in direct attacks against innocent civilians, businesses and law enforcement officers," Hogan said in a statement. "There is a significant difference between protesting and violence and those committing these acts will be prosecuted under the fullest extent of the law."
Hogan and President Barack Obama have been in contact with Baltimore Mayor Stephaine Rawlings-Blake, offering assistance as needed.
Lawyers for Gray's family said they are begging people to stop the violence.
"Our officers are working as quickly and as appropriately as they can to bring about order in the area of Mondawmin and affect arrests of the criminals who violently and without provocation attacked our police officers," Baltimore Police Capt. Eric Kowalczyk said.
The Baltimore Orioles said in a tweet that Monday night's game against the Chicago White Sox has been cancelled after consulting with city police.
The clash started near the Mondawmin Mall and spread out over the Liberty Heights area as a line of police officers pushed them back.
Kowalczyk declined to speculate on the cause of the unrest but said they received a threat Monday morning they determined to be credible.
Due to the large number of juveniles in the violent groups, police are asking parents to find their children and bring them home.
Kowalczyk said one officer is unresponsive and others have broken bones after people threw bricks, rocks and other items at police.
A Maryland Transit Police lieutenant was attacked and injured at Penn North station, and two agency vehicles were burned, including one that became engulfed in flames on W. North Avenue near Pennsylvania Avenue.
Transit Police dispatched 150 officers to protect transit stations. MTA closed the Mondawmin, Upton and Penn North metro stations until further notice.
In a series of Tweets, police said they heard reports of groups setting fires around the area. Earlier, a photographer was shoved and kicked in the back.
At one point, a police car was surrounded and destroyed by people jumping on it. As officers arrived, one person was taken into custody.
Officers are using pepper-spray to keep the protesters back.
"We're doing what we do in these situations to bring about order," Kowalczyk said. "You're going to see tear gas; you're going to see pepper balls. We're going to use appropriate methods to ensure that we're able to preserve the safety of that community."
A flier circulated on social media called for a period of violence Monday afternoon to begin at the Mondawmin Mall and move downtown toward City Hall.
Most Commented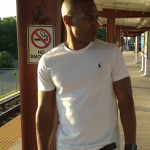 Sponsors