Matthew Dellavedova Admitted To Hospital After Game
---
( 4UMF NEWS ) Matthew Dellavedova Admitted To Hospital After Game:
Mike Brown missed the end of his old's team's second-half performance in the NBA Finals late Tuesday because he was returning to Cleveland on a flight from Chicago. But as soon as the former Cleveland Cavaliers head coach departed the plane, a fan spotted him and offered an update with three points of emphasis.
The last update brought a smile to Brown's face, but didn't surprise him. He was very familiar with Dellavedova long before he came to the Cavaliers undrafted two years ago.
"Nothing surprises me the way that kid works," Brown told Yahoo Sports.
Dellavedova sparked the Cavaliers with a playoff career-high 20 points, five rebounds and four assists in Game 3. After Golden State cut a 20-point deficit to one, he also had a key three-point play with 2:45 remaining to temper the threat. Cleveland is undefeated in four total games in the NBA Finals and Eastern Conference finals with Dellavedova starting at point guard in place of injured All-Star Kyrie Irving.
It was an exhausting 38½-minute performance for Dellavedova, who needed an IV after the game and was taken to a local hospital in an ambulance for further treatment after he experienced severe cramps. He did not speak to reporters after the game. Others, however, gladly praised him.
"He plays as hard as he can every day," Cavaliers coach David Blatt said. "He plays right. He's not afraid. He plays courageously. And everybody on his team has his back. It's not an issue of confidence. He is going to give you whatever he has."
Said Cavs guard Iman Shumpert: "He will leave it all on the floor every single play, get cut in the face, elbowed, scratched and keeps on fighting."
"I know one thing I'm going to count on Delly, as always, is how hard he's going to play," LeBron James said. "He's going to give everything he's got. His body, he's going to throw his body all over the place. And he's going to compete at a high level however many minutes he's out on the floor.
"Tonight it was 38½ minutes, and for 38½ minutes he gave everything he's got."
After Dellavedova stepped on St. Mary's campus for the first time in the Oakland, Calif., suburb of Moraga in 2009, Brown and ex-Cavaliers general manager Chris Grant quickly became familiar with him because of a longtime friend and old coach.
St. Mary's is coached by Randy Bennett, an assistant coach at the University of San Diego when Brown and Grant played there. Brown also played for Bennett's father, Tom, at Mesa Community College in Arizona. Brown also often watched St. Mary's games during the 2012-13 season because his son, Elijah, nearly chose to sign a scholarship there out of high school. Dellavedova was a senior then who averaged 15.8 points, 6.4 rebounds and 3.4 assists.
"Teams didn't think Delly was a draft pick," Brown said. "They didn't think he had a skill set. Didn't think he was athletic enough. Randy was disgusted by the feedback he got from other NBA teams. He felt that it would be in our best interest to take Delly.
"We trusted Randy. But we also saw something."
Where Brown and Grant really saw something from the Australian was during a workout with the Cavaliers prior to the 2013 NBA draft. The Cavaliers had six players who took part in several three-on-three games. Brown said that Dellavedova never lost and showed strong leadership. After the workout, Brown said Grant told Dellavedova that the Cavaliers would offer him a non-guaranteed contract if he was not drafted.
"He was phenomenal in the draft workouts," Brown said. "I purposely switched up teams to see how he would do and he still won. He was a leader, too, and everybody looked up to him. He was extremely competitive. He was the best competitor I've ever seen in a draft workout."
Most Commented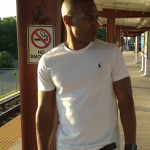 Sponsors