Meek Mill Says F– Kendrick Lamar
---
( 4UMF NEWS ) Meek Mill Says F-- Kendrick Lamar:
MMG took over last night by performing three live shows in three different cities. While DC's own Wale performed in Charlotte and Rick Ross performed in New York, Meek Mill shut down DC's Ibiza Nightclub last night.
The Philadelphia-bred rapper hyped up the crowd by throwing shots at Kendrick Lamar. He even asked the crowd at one point, "Who the f*ck is Kendrick Lamar? Tell him Meek Millie up in this b*tch." Oh. Okay. Then he performed his Kendrick diss, "Ooh Kill Em." Is this beef real?! Yuck.
Related articles
Most Commented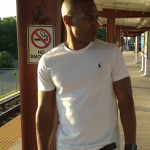 Sponsors