Miami Dolphins Fire Head Coach
---
( 4UMF NEWS ) Miami Dolphins Fire Head Coach:
The Miami Dolphins decided they needed more than an ordinary Joe. Owner Stephen Ross fired head coach Joe Philbin on Monday, a day after the Dolphins were embarrassed in a 27-14 loss to the New York Jets in London.
Tight ends coach Dan Campbell is expected to serve as the interim head coach, according to a person with knowledge of the situation, with Miami heading into its bye week with a 1-3 record.
The person requested anonymity because the agreement with Campbell is not yet official.
"This was a tough decision for me to make knowing how tirelessly Joe worked in his four years here to make this a winning team," Ross said in a statement. "He is a man of the highest character and integrity that I developed a close personal relationship with. I am extremely disappointed with how we have started the season, but I feel confident that we can improve quickly with the talent we have on our roster. We will soon be announcing an interim coach to lead the team going forward."
Far more was expected from a team that signed all-pro defensive tackle Ndamukong Suh in the offseason to a six-year contract worth up to $114 million. But he's been accused of freelancing and hardly looked like an impact player Sunday, when the Jets ran the ball down the Dolphins' collective throat.
Quarterback Ryan Tannehill seemed to be on the cusp of stardom, and earned a commensurate extension (4 years, $77 million) in the offseason, but has regressed to this point.
The professorial Philbin finishes with a 24-28 record in three-plus seasons but never led the Dolphins to a winning record or postseason appearance. His tenure will be remembered for its disappointing teams and the bullying scandal that rocked the franchise in 2013 and sparked an investigation that found former guard Richie Incognito was the ringleader of a group that preyed on former tackle Jonathan Martin and others.
"I want to thank Steve Ross for allowing me the privilege to serve as the head coach of the Miami Dolphins. This is a tremendous organization from top to bottom that has a talented and dedicated staff," Philbin said in a statement. "I want to especially thank the players, coaches and football staff who have worked so unselfishly and represented the team with dignity and class. I would be remiss if I didn't thank the incredible fan base who has supported me and my family unconditionally since day one. It is my hope that the 2015 Miami Dolphins achieve great success both on and off the field."
Most Commented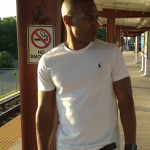 Sponsors