---
( 4UMF NEWS ) Michael Phelps Arrested:
The Baltimore bullet has been arrested for driving under the influence in Baltimore City early Tuesday morning.
Michael Phelps was arrested around 1:40 a.m. in the Fort McHenry Tunnel on I-95 by Maryland Transit Authority police.
MDTA released the following statement:
"A Maryland Transportation Authority (MDTA) Police Officer was operating stationary radar on southbound I-395 leaving Baltimore City when a White 2014 Land Rover entered the radar's area of influence at excessive speed (84 mph in a 45 mph zone). The officer followed the vehicle onto northbound I-95, through the tunnel and initiated an enforcement stop just beyond the tunnel's toll plaza. Mr. Phelps was identified as the driver by his driver's license and appeared to be under the influence. He was unable to perform satisfactorily a series of standard field sobriety tests. Mr. Phelps was cooperative throughout the process."
Phelps was arrested and charged with DUI, excessive speed and crossing double lane lines within the Fort McHenry Tunnel on I-95 in Baltimore. He was later released.
This makes Phelps' second DUI arrest.
In 2004, the Olympic gold medalist swimmer was stopped near Salisbury University after running a stop sign. He was charged with DUI, DWI, violation of a license restriction and failure to obey a stop sign. After striking a deal, Phelps was sentenced to 18 months probation after pleading guilty to drunken driving.
"I recognize the seriousness of this mistake," Phelps said in 2004 before a judge and courtroom of more than 100 spectators. "I've learned from this mistake and will continue learning from this mistake for the rest of my life."
In 2004, the judge also ordered Phelps to attend a victim impact panel meeting sponsored by Mothers Against Drunk Driving. He was fined $250 and ordered to pay $55 in court costs.
Most Commented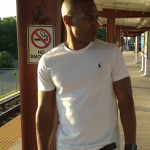 Sponsors