Mick Bogard – My Last Hit Mixtape
---
( 4UMF NEWS ) Mick Bogard - My Last Hit Mixtape:
A couple years ago Queens rapper Mick Bogard dropped his debut album 4 The Love. Now he's back with a brand new mixtape trying to help restore that classic New York feeling into music again.
My Last Hit contains 15 songs with guest features from Uptown XO and Lee Newton with production from Dorm Room Beats, King James, Doe Boi and more.
Check it out:
Related articles
Most Commented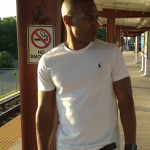 Sponsors