MIckey Rourke Wins Boxing Match At 62
---
( 4UMF NEWS ) MIckey Rourke Wins Boxing Match At 62:
Mickey Rourke emerged victorious as he returned to the boxing ring on Friday - beating his opponent in minutes.
The 62-year-old actor won via a TKO (technical knockout) in the second round against 29-year-old Elliot Seymour, who was counted out.
Seymour went down twice during the match on Friday in Moscow, Russia.
Rourke, who was returning to the boxing ring for the first time in 20 years, delivered a jab to the ribs, bringing Seymour to his knees before being counted out.
After being crowned the winner, the actor lapped up cheers from the crowd and lifted his trainer Freddie Roach on top of his shoulders.
Twitter quickly reacted to the win and while many congratulated the Mickey for beating someone half his age, others couldn't resist taking a swipe of their own.
'That was like watching Rocky, except Rockys a grandad with a really bad face lift! (sic),' Twitter user Neddy wrote.
Others suggested the match - which was over before it began - was rigged.
REY AN tweeted: 'Mickey Rourke fight deserves an Oscar nod instead of a title belt.'
Another, Jon Lee, posted: 'So we're all gonna just agree to pretend that Mickey Rourke rigged boxing match didn't just happen right? Good talk.'
The actor was an amateur boxer before his Hollywood career took off and he became a sex symbol star in films such as '9 1/2 Weeks.'
He returned to boxing as a professional for eight matches in the 1990s, causing damage to his face that necessitated surgery and changed his appearance.
In 2008 he starred in The Wrestler about a washed-up fighter making a comeback, winning a Golden Globe for best actor.
Rourke is a frequent visitor to Russia and has been romantically linked to a Russian-born model, Anastassija Makarenko.
'Mickey Rourke is in a perfect bodily condition and he has had spars with young boxers in Russia,' sports manager Maxim Kornilov recently told TASS, a Russian news agency.
He represents the interests of the former world champion in welterweight, Ruslan Provodnikov.
'Given his age 62 years old - he is in a perfect shape,' Kornilov said. 'He continues training for the fight now.'
'Mickey did appear in spars with young boxers and we'll wait and see his performance on the prize-ring,' he said. 'I think he'll cope with the task because he has a wealth of experience.
Rourke and Seymour took to the ring ahead of a match between Russia's Ruslan Provodnikov and Jose Luis Castillo of Mexico, having attended the weight in ceremony yesterday.
Sovetsky Sport sports website reported earlier this week that the American actor was quoted as saying by promoters: 'Boxing is a serious part of my life. It taught me respect and determination, patience and concentration. I always dreamed of fighting a match in Russia.'
Related articles
9½ Weeks, Actor, Agence France-Presse, Boxing, Freddie Roach (boxing), José Luis Castillo, Mickey Rourke, MIckey Rourke Wins Boxing Match At 62, Moscow, Russia, The Wrestler (2008 film)
Most Commented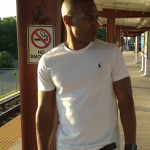 Sponsors