Migos And Bobby Shmurda Announce "Shmigo Gang" Mixtape
---
( 4UMF NEWS ) Migos And Bobby Shmurda Announce "Shmigo Gang" Mixtape:
What happens when you take two of the livest crews of the year and put them on one mixtape?
Shmigo Gang is born.
#ShmigoGang @MigosATL x @BobbyShmurdaGS9 x @IAmRichTheKid x @RowdyRebelGS9 pic.twitter.com/IJoRhjPuB8 #comingsoon

— MIGOS™ (@MigosATL) December 16, 2014
That's right, guys, Migos officially announced the upcoming tape, which will see the likes of Rich The Kid, Migo Domingo, Rowdy Rebel and Bobby Shmurda. Bobby and the Migos have both had an amazing year, debuting with one of the hottest dances of the year and releasing tracks back to back, respectively, so it'll be interesting to see what they can do together on an entire collective. Stay tuned for more info on Shmigo Gang as the days progress, which we're definitely expecting sooner than later.
Related articles
Atlantic Records, Billboard Hot 100, Chief Keef, Extended play, Gucci Mane, Migos And Bobby Shmurda Announce "Shmigo Gang" Mixtape, Mixtape, Record label, The Beatles, The Fader, Twitter
Most Commented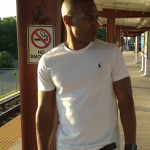 Sponsors