Missing Person – Anthony Luzio Jr
---
( 4UMF NEWS ) Missing Person - Anthony Luzio Jr:
On the evening of July 3, 2005, Anthony J. Luzio, Jr. left his home to play cards at a friend's house. Afterward, Luzio went to a local hangout to meet up with some more friends. At approximately 2:30 a.m., the group went to a party less than one mile from Luzio's residence in Powell, Ohio. Luzio was last seen leaving the party at approximately 4 a.m., presumably to return to his apartment.
Luzio was last seen driving a silver, four-door 2004 Honda Civic with Ohio license plate number DCA 5615. The car has a Bush-Cheney sticker on the rear window and a Fraternal Order of Police medallion on the rear plate.
If you know of his whereabouts, please contact 1-800-THE-LOST.
Most Commented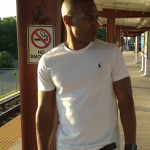 Sponsors