Missing Person – Chandra Barnes
---
( 4UMF NEWS ) Missing Person - Chandra Barnes:
Chanda Barnes is a missing college student who attends Suffolk Community College. She was last seen on September 7, 2013 at 3:30 P.M. in Patchogue, New York. Chanda wears glasses and has highlighted hair. She speaks with a lisp.
The photo in the poster is the only one currently available.
If you know of her whereabouts please call 1-800-346-3543.
Most Commented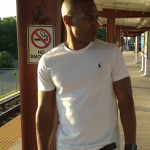 Sponsors