Missing Person – Steven Kraft Jr
---
( 4UMF NEWS ) Missing Person - Steven Kraft Jr:
Steven Earl Kraft, Jr. was last seen near his residence in Benton Township, Michigan, on February 15, 2001. Kraft was out walking his two dogs between the hours of 7 and 8 p.m. and failed to return home for dinner.
Although his two dogs were subsequently located, Kraft has not been seen since that time.
Steven Earl Kraft, Jr. was last known to be wearing a blue-green Charlotte Hornets basketball team jacket, a tan and white striped t-shirt, tan parachute pants, and black boots.
He has ties to Milwaukee, Wisconsin, and Lexington, Kentucky.
If anyone knows of his whereabouts, please call 800-THE-LOST.
Most Commented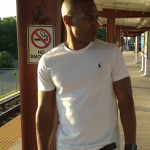 Sponsors