Missing Person – Teleka Patrick
---
( 4UMF NEWS ) Missing Person - Teleka Patrick:
Dr. Teleka Patrick, alias Teleka Calderon (age 30), is a medical resident at Borgess Medical Center in Kalamazoo, Michigan. Dr. Patrick was last seen on Thursday, December 5, 2013, at approximately 8:00 p.m. (EST).
After completing her shift at work, Dr. Patrick unsuccessfully tried to rent a hotel room in downtown Kalamazoo, and then she was dropped off by the hotel shuttle driver in the parking lot at Borgess Medical Center.
Dr. Patrick left some of her belongings at work, to include her cell phone. On that same evening, Thursday, December 5, 2013, at approximately 10:00 p.m. (EST), Dr. Patrick's vehicle, a light-gold 1997 Lexus ES 300, was found abandonded off the roadway in a ditch with a possible flat tire on I-94, mile marker 23, in Porter, Indiana. Dr. Patrick's belongings were in the car, to include clothing items, a wallet that contained her driver's license, credit cards, and a small amount of cash.
Dr. Patrick failed to report to her regular shift at work the next day. Dr. Patrick has not been heard from since this time.
If you know of her whereabouts, please contact 800-THE-LOST.
Most Commented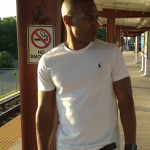 Sponsors