Mom And Son Carjacked During Driving Lesson
---
( 4UMF NEWS ) Mom And Son Carjacked During Driving Lesson:
What started as a mother's driving lesson for her son ended in a carjacking, kidnapping and shooting near Alligator Alley in Broward County, Florida, Monday, authorities said.
Broward Sheriff's Office officials said the woman told investigators she was teaching her college-aged son how to drive a stick shift in the parking lot of Gator Run Elementary School in Weston when they were approached by 44-year-old Jorge Almeida.
Almeida forced them at gunpoint to drive to U.S. 27 where they stopped at a rest area near Mile Marker 39, officials said. After they got out of the Jeep, he began inquiring about the woman's finances, authorities said
While there, the son got into a struggle with Almeida and Almeida shot him in the leg, officials said.
A witness who was at the rest stop stepped in and helped detain Almeida until deputies arrived shortly before 4:30 p.m. The son was taken to Cleveland Clinic with non-life threatening injuries.
Almeida is expected to face attempted murder, armed carjacking and armed kidnapping charges, officials said. The identities of the mother and son weren't released.
The incident remains under investigation.
Most Commented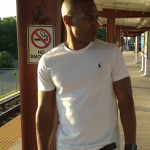 Sponsors