Momma Dee Plans To Sue Restaurant Over Arrest
---
( 4UMF NEWS ) Momma Dee Plans To Sue Restaurant Over Arrest:
Love & Hip Hop Atlanta star Momma Dee revealed that she's planning to sue a Milwaukee restaurant for defamation after she was arrested this past weekend for allegedly skipping out on her bill. The restaurant has since dropped their charges against Momma Dee, who told one fan that she's taking legal action over the incident.
"The DA of Milwaukee has refused to press charges against me because he did not find any evidence of me doing any crime much love to my fans."
During a Twitter conversation with a fan, Dee responded to one message by writing, "I'm going to sue the owner of that restaurant for defaming my name."
Most Commented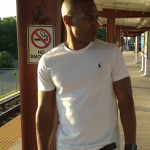 Sponsors