---
( 4UMF NEWS ) Momma Dee Sues Diamond:
Oxygen premiered its new reality show called Sisterhood of Hip-Hop. The cast includes some new and some familiar femcees such as Siya, Brianna Perry, Bia, Nyemiah Supreme and Diamond, who once dated rappers Soulja Boy and Lil' Scrappy.
During the season opener, Diamond, a former member of Atlanta rap group Crime Mob, made note of the issues she had in the past with Scrappy and his mother.
Her claims included abuse, infidelity and theft. Specifically, Diamond says Scrappy's mother, who goes by Momma Dee, stole her clothes and jewelry.
According to the Examiner, Momma Dee is considering seeking out legal action against what she is calling slanderous comments.
Momma Dee's publicist issued the following statement.
"It is unfortunate that Ms.Carpentero aka Diamond continues to slander my client and her son in the press. The relationship between my client's son and Ms. Carpentero ended years ago yet she continues to talk about Momma Dee in a negative light, most recently making false claims that my client stole property. We are not taking such accusations lightly and will use the appropriate channels to handle the defamation of character should Ms. Carpentero continue to make said claims. We wish Diamond well in all her future endeavors."
Related articles
Most Commented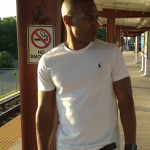 Sponsors