Morsi Ousted As President
---
( 4UMF NEWS ) Morsi Ousted As President:
The Egyptian military said Wednesday that it had ousted President Mohammed Morsi and suspended the country's constitution. Armored cars, tanks and troops deployed in the capital in what advisers to the president described as a coup.
In a scene reminiscent of the earliest days of the Arab Spring, tens of thousands of Egyptians who had demanded the president's ouster staged a jubilant celebration in Tahrir Square — dancing, cheering and setting off fireworks.
Earlier in the day, the president and the military each swore to fight to the death for control of the country, and a military deadline for Morsi to step aside came and went with no statement from the president.
"We swear to God to sacrifice with our blood for Egypt and its people against any terrorist, extremist or ignoramus," the military said in a statement. "Long live Egypt and its proud people."
The army took control of state television and sent troops to parts of Cairo where crowds sympathetic to Morsi had gathered. Supporters of the president said democracy was being subverted by a military intervention, and the Muslim Brotherhood, which backs Morsi, said some of its leaders had been arrested.
Civilian political, religious and youth leaders were summoned to meet with the top generals and planned a statement later in the day. Mohamed ElBaradei, the former head of the U.N. nuclear weapons agency and a critic of Morsi, attended the meeting, as did a leading Sunni Muslim cleric and the head of Egypt's Coptic Christians.
At least 16 people were killed and more than 200 injured in clashes, primarily around Cairo University.
In Washington, the State Department said it could not confirm reports of a coup but was watching the situation closely. The U.S. Embassy warned Americans in Egypt to avoid large gatherings and monitor local news.
One of the advisers to Morsi, Jihad Haddad, told NBC News that he could not confirm or deny whether Morsi had moved from Republican Guard headquarters, where he was believed to have been staying earlier in the day. It was also not clear whether the military had ordered the Republican Guard to keep him there.
Morsi was elected a year ago after Egyptians ousted Hosni Mubarak, the autocrat who ruled for almost three decades. Egyptians hoped he would build a more pluralistic and tolerant country.
Violent clashes continue in Cairo where demonstrators are protesting against Mohammed Morsi's presidency. Morsi is declaring he'd rather die than forfeit his post as the Egyptian army threatens to remove him by force. NBC's Richard Engel reports.
Instead, Egyptians have been frustrated by a struggling economy and poor services and infuriated by what they see as power grabs by Morsi — stifling the judiciary and forcing through a constitution that favored Islamists and ignored minorities.
The celebration in Tahrir Square only grew as night fell Wednesday. People waved Egyptian flags, sang patriotic songs and chanted, as though Morsi had already been removed from power.
The military was believed to have given the president until 5 p.m. local time, or 11 a.m. ET, to meet the demands of the protesters. The ultimatum, issued Monday, had been denounced by supporters of Morsi as a military coup.
Most Commented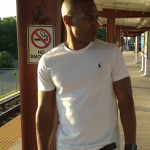 Sponsors