Mother of Toddler Beaten to Death Arrested
---
( 4UMF NEWS ) Mother of Toddler Beaten to Death Arrested:
Police in Arlington, Texas, have announced that they have arrested the mother of a toddler beaten to death, after her body was found buried in Parker County.
Alexis Botello was arrested on two charged Tuesday, according to Arlington police.
The 17-year-old mother of Tylea Moore is charged with tampering with, or fabricating physical evidence and injury to a child. Her bond is set at a total of $125,000.
According to the search warrant affidavit police believe Botello intentionally concealed Moore's corpse. Botello's boyfriend, Joshua Beard, 20, has been charged with capital murder in connection with the Moore's death.
Beard's aunt had originally called police to report the toddler missing. As officers continued to investigate, though, they suspected foul play. Police believe Beard beat the toddler inside the house he shared with Botello in the 2200 block of Polo Club Court.
Arlington police say Beard is accused of intentionally or knowingly causing Moore's death "by hitting her with closed fists, open hands and stomping on her with his feet."
The warrant affidavit says that Botello told officers her boyfriend, Beard, killed her daughter. According to the search warrant, the couple drove to Springtown in Parker County and "found a bridge in a remote area. They dug a grave and buried Tylea."
Botello led investigators to the area where detectives found remains believed to belong to Moore. The remains have yet to be positively identified by the Tarrant County Medical Examiners Office.
It's not immediately clear if Botello or Beard has an attorney.
Most Commented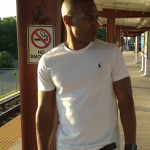 Sponsors