Nas Announces New Album Coming This Summer
---
( 4UMF NEWS ) Nas Announces New Album Coming This Summer:
A few years ago Nas declared Life Is Good but that's the last project the Queens rapper released. Well, Nas fans get ready for a brand new album!
While performing out in Orlando over the weekend, Esco had to get a few things off of his chest and one of them was the announcement of some new music coming our way this summer.
Check it out:
Most Commented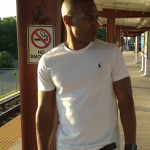 Sponsors