Nas Calls Bishop Nehru Future Of Music
---
( 4UMF NEWS ) Nas Calls Bishop Nehru Future Of Music:
Nas' voice in Hip Hop looms large, so when the Queens emcee christens another rhymer as the "future of music" that statement is held in high regard. The young emcee who has earned that heavy title from God's Son is Bishop Nehru.
Nas recognized Bishop while introducing him at the SXSW Mass Appeal concert in Austin, Texas last week. Prior to that, the rapper/producer also received a major co-sign from another legendary emcee.
MF DOOM is working with the Rockland County native on a joint project titled Nehruvian Doom. Bishop Nehru previously released the mixtapes Nehruvia and StrictlyFlowz.
Watch Nas bring out Bishop Nehru at SXSW in the video below.
Most Commented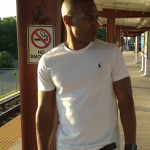 Sponsors