National Park Service Pulls Confederate Flag Items From Gift Shops
---
( 4UMF NEWS ) National Park Service Pulls Confederate Flag Items From Gift Shops:
The National Park Service is removing all Confederate Flag standalone sales items -- such as belt buckles and keychains -- from its bookstores and gifts shops, National Park Director Jonathan Jarvis said Thursday.
"We strive to tell the complete story of America," Jarvis said in a statement on the park's mission. He noted that the killing of nine black parishioners at Emanuel AME Church in Charleston last week had sparked a national discussion about historic symbols and relics such as the Confederate flags.
"As that discussion spread across the country," he said, "one of our largest cooperating associations, Eastern National, began to voluntarily remove from the park stores that it manages any items that depict a Confederate flag as its primary feature. I've asked other cooperating associations, partners and concession providers to withdraw from sale items that solely depict a Confederate flag."
The director said that in telling of the history of the United States, Confederate flags have a place in books, exhibits and others media where they are depicted in historical context.
He said these will remain in National Park sales items as long as the image cannot be physically detached. Confederate flags, the statement says, include the Stainless Banner, the Third National Confederate Flag, and the Confederate Battle Flag.
The move comes as South Carolina's legislature has agreed to debate removing a Confederate battle flag from a monument on Statehouse grounds in Columbia, S.C.
On Wednesday, Mississippi Gov. Robert Bentley ordered Confederate flags remove from around a Confederate memorial on Statehouse grounds in Montgomery, Ala.
Source
Most Commented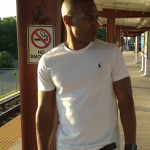 Sponsors