NBA 2014 Christmas Jerseys Unveiled
---
( 4UMF NEWS ) NBA 2014 Christmas Jerseys Unveiled:
Last season, the NBA Christmas jerseys were not well received by the fans. This season, however, there are some minor tweaks that should make them a big success. In 2013, the Christmas jerseys were sleeved — yuck! — and featured nothing more than the team logo on the chest of the uniform.
This year, there will be no sleeves, but the giant logo will remain front and center.
However, the jerseys will also feature the player numbers on the front.
On the back of the uniform, the name plate will be shifted below the numbers with a contrasting background so that the name will really pop.
For some teams, the jerseys do not look that much different, but for others the logo of choice for the front of the jerseys gives a unique twist to the team's jerseys. The contrasting name plate is also a great addition.
You can check out the 2014 Christmas Day uniforms below, via Uni Watch:
Related articles
Most Commented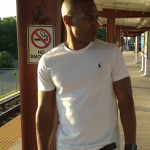 Sponsors